Glen Hill
Obihiro University of Agriculture and Veterinary Medicine
I have a master's degree in science, but I've been teaching English in Japan since 1998. For the past 15+ years, I've been a tenured professor at a science university, where I make use of my scientific research experience to educate students on reading and writing matters related to their future jobs. At my uni's English Resource Center, I hire and train the PT student staff, choose & order graded readers, and manage all daily operations. For the past decade, I've also been the CUE SIG Publications Chair and the chief editor of the OnCUE Journal.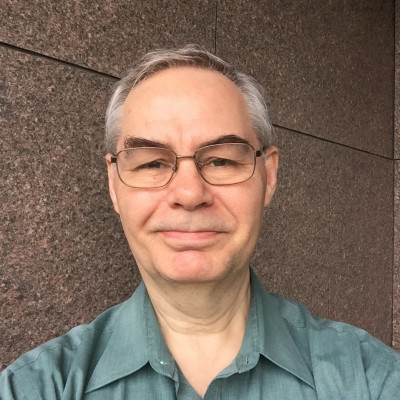 ---
Sessions
Sun, Jun 21, 14:15-14:50 JST
Teachers gather valuable information about students from in-class surveys often administered at the beginning or the end of a course. Responses may be quantitative or qualitative in nature, and they may assist teachers in action research designs to guide changes during the course or in a subsequent one. Questions may ask how well a lesson or some component is perceived as instructive, utile, or motivating, whether they are asked with ranking, choice, or open-essay format. Japanese university students are no stranger to feedback surveys; institutions require them at the end of courses to determine teacher and course effectiveness. But, students may face too many administrative surveys in a year. If they are required only to rank items, it is easy to become desensitized or demotivated and intentionally mark the answers inappropriately. Student anonymity is a prized feature of good surveys, but it may not always be practical to a teacher, especially if comparisons are desired between certain groups. This presentation will describe how weekly surveys of just one essay question each were delivered, and how the responses were compiled then presented back to students with insightful comments. Both teacher and students gained useful knowledge and perspective in the process.
Sun, Jun 21, 12:00-13:20 JST
Conducting classroom-based research on extensive reading allows language teachers to contribute to knowledge about a valuable approach to language learning; however, a strong understanding of research methodology is essential to execute meaningful studies. Greg Sholdt reports on a unique professional development project that helps language teachers gain skills and knowledge related to conducting quantitative research. He provides an overview of the project and explains benefits of this approach to professional development. Following the presentation, Pat Conaway will lead a discussion on how the ER SIG can replicate the project framework to increase the opportunities to conduct research and raise its quality. While results from research can support using ER in the classroom, It is also important for teachers to get their students interested in extensive reading with engaging classroom activities. The final part of the seminar will be a slam session in which teachers will have a maximum of five minutes to explain a successful ER activity they have used: Making picture dictionaries, Reader's theater, Pattern seekers - teaching and testing scanning, the Extensive Reading Foundation placement test, and using the V-Check level test.
Sun, Jun 21, 09:00-10:20 JST
What's new in ESP or CLIL in Japanese colleges and universities? With the emphasis on educating Japanese students for success on the world stage, more universities are implementing English education with specialized academic and professional content. Our panel of teacher-researchers will share their research and reflections on this expanding field. Glen Hill Many science majors do not seem motivated to study English despite it being the language of science. Many don't think it will be used in companies that will hire them. I showed my students three interviews from their science teachers; the focus was on their own English experiences, learning English, and advice to students. The purpose of the homework was to expose students to a peers' points of view and background in the language, because they don't normally get that directly from the science teachers. In my talk, I will describe the essays from students based on that homework, in which they gave their opinion of each teacher and on the one that was most interesting or surprising. Alastair Graham-Marr In recent years, across Asia, the number of English programs that teach English through content has been increasing, and many programs have adopted an EMI (English as Medium of Instruction) approach rather than CLIL or ESP/EAP. However, many Asian languages, such as Korean or Japanese, are syllable timed, or mora-timed, and consequently, such learners often lack a natural understanding of suprasegmental phonology.Learners therefore struggle to comprehend extended streams of connected speech that they would otherwise understand were it written down on paper. Given that many European languages are stress-timed and generally match the phonological rhythms of English, importing European styled EMI without any consideration to Asian phonological contexts is arguably negligent. This talk presents a study at a Japanese science university, where sheltered content was taught. The talk will outline the difficulties that students encountered. Owen Kozlowski In ideal situations instructors hope for ability-sorted learners, executive control of syllabi and curricula, and the ability to curate materials and resources. What are instructors to do when these hopes are unattainable to any degree and the typical structural, notional/functional, situational, skill-based, and TBLT classroom approaches appear unsuitable? This presentation will relate the presenter's experience of adapting a CLIL/content-heavy approach to a challenging course and non-typical group of learners. Uses and applications of Google Classroom, YouTube, and other online resources will be discussed and explored.