Greg Sholdt
Konan University
I am currently based at at Konan University and have over 20 years of language teaching experience. My interests include classroom-based research methods, extensive reading, and English for academic purposes. Building on previous experience teaching statistics, I have been exploring innovative approaches to fostering research skills and knowledge among the language teaching community in Japan. I have developed and offered workshops, online courses, and year-long collaborative research projects. I'm a consulting editor for the JALT Journal and member of the JALT Research Grants Committee.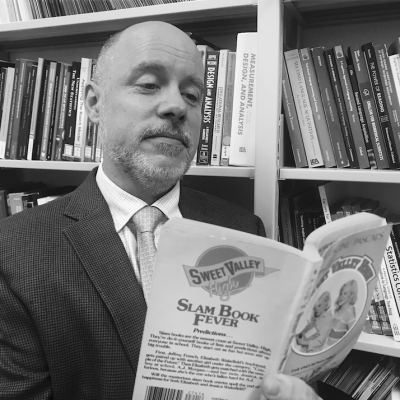 ---
Sessions
Sun, Jun 21, 12:00-13:20 JST
Conducting classroom-based research on extensive reading allows language teachers to contribute to knowledge about a valuable approach to language learning; however, a strong understanding of research methodology is essential to execute meaningful studies. Greg Sholdt reports on a unique professional development project that helps language teachers gain skills and knowledge related to conducting quantitative research. He provides an overview of the project and explains benefits of this approach to professional development. Following the presentation, Pat Conaway will lead a discussion on how the ER SIG can replicate the project framework to increase the opportunities to conduct research and raise its quality. While results from research can support using ER in the classroom, It is also important for teachers to get their students interested in extensive reading with engaging classroom activities. The final part of the seminar will be a slam session in which teachers will have a maximum of five minutes to explain a successful ER activity they have used: Making picture dictionaries, Reader's theater, Pattern seekers - teaching and testing scanning, the Extensive Reading Foundation placement test, and using the V-Check level test.